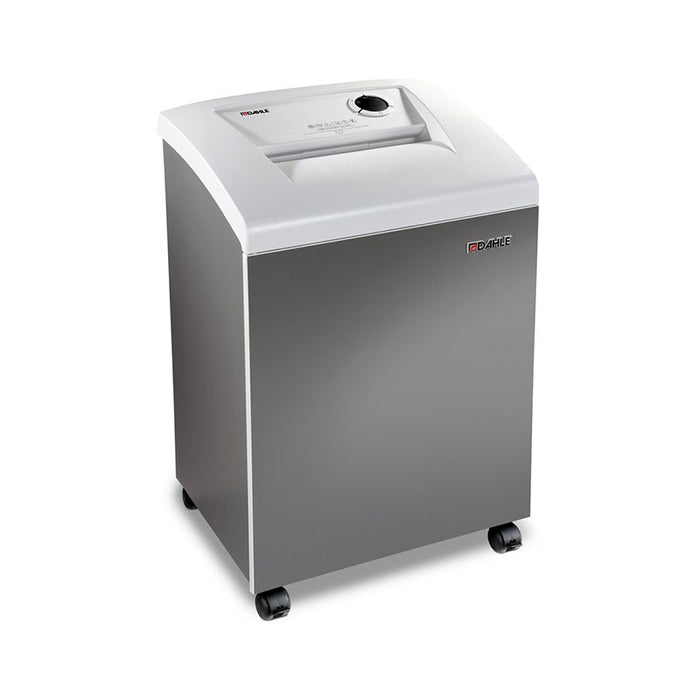 DAHLE Shredder Model 416 Air
27 sheets capacity (70gsm)
25 sheets capacity (80gsm)
4 x 40 mm Cross cut
Multi-function control panel for fast, easy operation.
400 mm throat width
Electronic Auto-start
Reverse option
Shred Speed – 5.7 m/min
160 litre waste basket
93 Kg weight
Mobile by 4 castors
Security Level – 4
Innovative DAHLE CleanTEC® filter system for reducing fine dust.
Features:
High-quality wooden base cabinet - a timeless and attractive design. Easy to use electronic operation
Separate waste box for CDs/DVDs and cheque cards
10 spare waste come along with this shredder
Sleep mode after 10 minutes and complete shut-down after 30 minutes.
Shreds Credit Cards, CDs & DVDs
One years on entire machine.