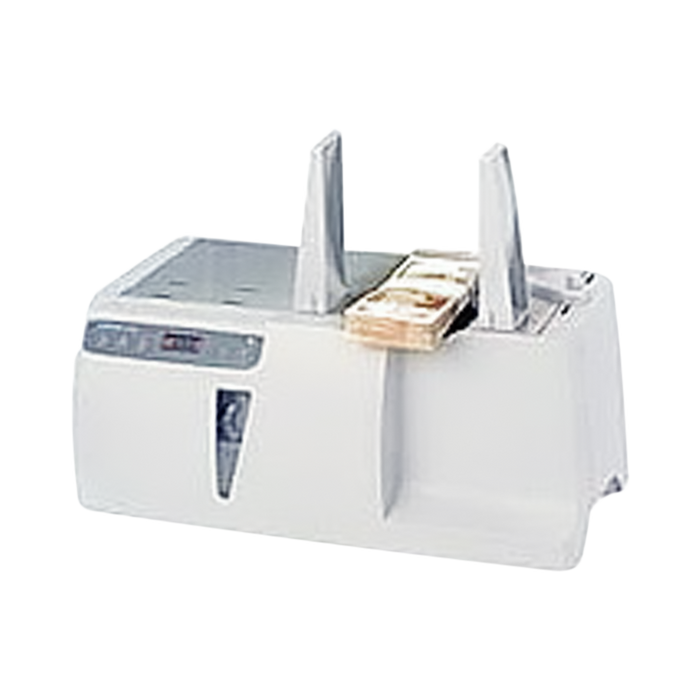 DORS DR-500 Money Strapping Machine (Up to 1000 NOTES)
Description
Banding machine is designed for automatic binding of banknote bundles, securities and documents with one cross binding stripe. Banknote banding is performed with special paper-based heat-sealing tape.
Functional Capabilities
Banding loop is formed automatically.
Adjustable back and side stops facilitate precise placing of the banknote bundle.
Two operating modes provided.
In automatic mode convenient for banding single bundles (100 banknotes) banding starts immediately after placing the bundle.
In manual mode recommended for banding banknote packs (10 bundles), batches of documents, security papers or documents, banding starts after pressing START button.
Distinctive Features
High banding speed allows operator to work in time-saving regime.
DORS 500 is distinguished by easy tape change and easy maintenance due to its easy – opening front cover that allows quick access to the tape-moving track.
Due to the wide packaging table it is possible to perform cross and lengthwise binding of single bundles and 500 sheets volume batches of documents and securities up to A4 size.
Banding process end can be accompanied by audible beep that can be also switched off by user.
DORS 500 is equipped with dust-proof control panel with LED display.
Tech Specification:

Minimum bundle strapping time (100 banknotes): approx. 2 sec
Operating modes: auto, manual
Roll diameter maximum inner: 150 mm, 50 mm
Tape width: 40 mm
Maximum loop size: 600 mm
Display: Red 4-digit LED
Dimensions: width 417 mm, depth 231 mm, height 184/314* mm (*with loop holders)
Net weight: 7.5 kg
Annual Maintenance: Annual Maintenance contract is available for an extra charge. This will cover periodic maintenance of the unit on site for a period of 12 months