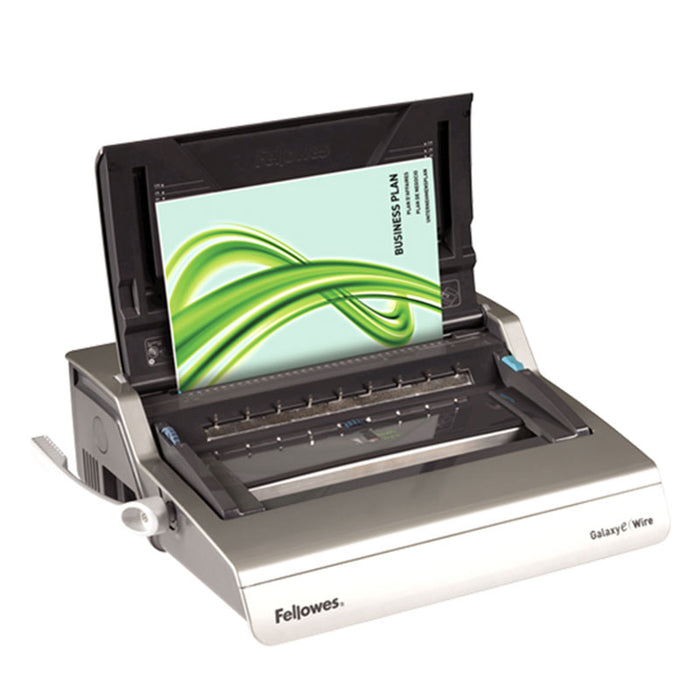 FELLOWES Binding Machines Galaxy E-Wire (Electrical)
The Galaxy E Wire is a high performance machine for the large office with one touch crimp selection for fast, precise wire closure during multiple bindings of the same size. This premium electric trimmer can handle up to 30 sheets with the press of a button. It features a lighted acrylic cutting base for long-lasting durability. Interchangeable blades increase creativity. It also has a safety guard, alignment grid and locking paper clamp.

Designed for the medium to large office
The Quasar E Electric wire binding machine can bind documents as large as 130 pages with a 9/16" wire. With the ability to punch up to 20 sheets of paper at a time, the Quasar helps employees finish their work quickly.

Efficient Design for Increased Productivity
The Quasar E Wire Binding Machine has an efficient design that allows user to punch and bind in a continuous manner.

Easy and Accurate Alignment
An adjustable edge guide provides you with a hassle-free way to center your document, while vertical document loading helps ensure accurate alignment of the punches.