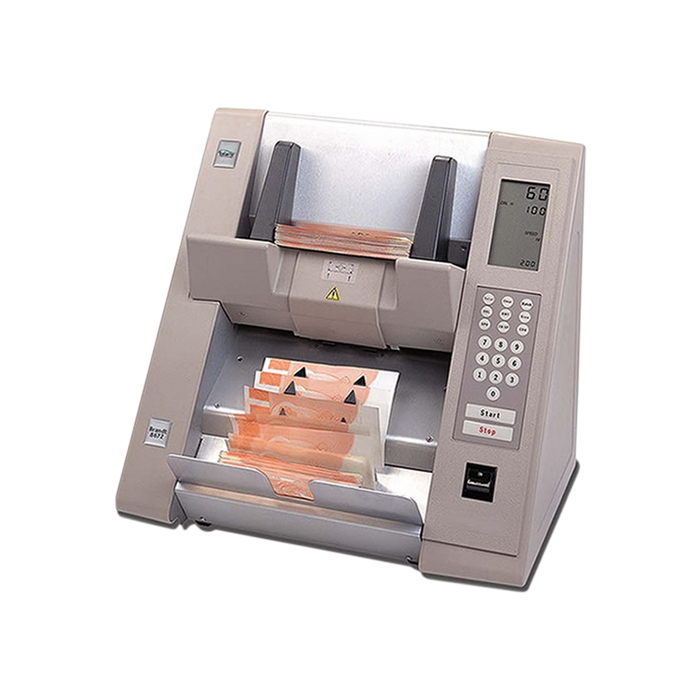 GLORY 8672-301 Banknote Counter
Multiple functionality: Rogue note detection by height (SD) is standard on all models. With currency-specific counterfeit detection options and 3 levels of totals, the Brandt 8672 is suitable for use in cash centers and large retail and commercial deposit proofing and preparing centers.
Easy to use: The large LCD display and touch pad places the control of the machine at the operator's fingertips. The wide document loading and removal trays ensure fast, efficient processing.
An RS232 serial port fitted as standard provides an easy interface to a printer, PC or other device for reconciliation.
Hopper Capacity 1000 notes
Stacker Capacity 200 notes
Counterfeit Detections SD, UV
Counting-Bills Per Minute (BPM) 1750
Operating Modes Batch
Dimensions (WxDxH) 391mm x 267mm x381mm
Weight 10.20
Annual Maintenance: Periodic maintenance of the unit on site is provided for a period of 12 months without any additional charges.