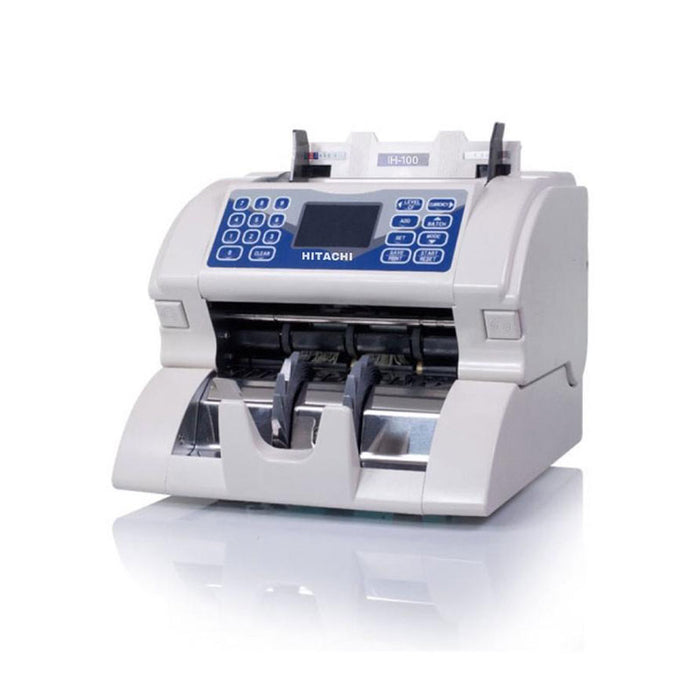 HITACHI IH-100 Currency Counter/ Discriminator with Single Pocket
Hitachi ih100 is an advanced, intelligent single pocket Currency Counter and Discriminator with three counterfeit detection modes - Ultra-Violet (UV), Magnetic (MG) and Infrared (IR).

Using Full IR CIS sensors, it can recognize the value and count of all currencies. The clam shell styled front cover allows for easy access to sensors/rollers for cleaning and removing notes, if necessary.
Features:
Very tolerant to worn and soiled banknotes.

Hinged design for easy access and cleaning

 Large blue backlit LCD

 Small portable/footprint

 Preset and Manual batch settings

Currency Range EUR, GBP, USD, OMR, SAR, AED, BHD
Hopper Capacity 500 Notes
Stacker Capacity 200 Notes
Speed- 1,100 Notes Per Minute
Dimensions (WxDxH) 12.50 x 9.25 x 11.0 (WxHxD)
Weight approx 10 Kg